The weather is cooler, Thanksgiving is fast approaching, and the holiday season is just around the corner. It's November! Here on the Chesapeake Bay Wine Trail, we've got some ideas on how brighten up the month, including suggestions on what to pair with your turkey (or Tofurkey) meal, long weekend itineraries for a mini vacation, and getting a jump on holiday shopping.
Best Wines for a Turkey Thanksgiving Dinner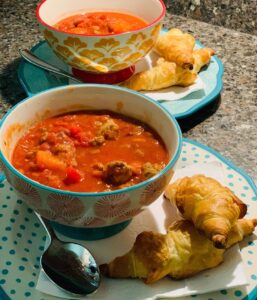 Turkey is the most popular Thanksgiving food in America, with an estimated 46 million birds served each year, according to the National Turkey Federation. The annual tradition of turkey and trimmings, such as stuffing, gravy, buttery mashed potatoes, green bean casserole, and other rich, heavy foods, leaves diners feeling stuffed themselves and invokes a drowsy "food coma".
For this reason, it's best to keep Thanksgiving dinner wines light and refreshing with lower alcohol content, so as not to overpower the meal or weigh down guests even more.
Best Wines for an Oyster Thanksgiving Dinner
Here in the Northern Neck of Virginia, "Oyster Capital of the East Coast", any occasion is a good occasion to eat oysters. (That's why we do a Spring and Fall Oyster Crawl!) But did you know that oysters are even more "traditional" than turkey? According to our neighbors across the Bay at the Maryland Seafood Co-op:
"In 1621, when Governor Bradford of Plymouth Colony declared a day for public praise and prayer giving thanks for a bountiful harvest, there is little debate that oysters were included in the celebratory feast. In addition to wild fowl and deer, America's colonists and the Wampanoag most likely ate eels, lobster, clams, mussels, and of course, oysters. According to Plymouth scholars, it's been thought that Native Americans brought oysters to the first Thanksgiving feast, and often bartered with them dried, smoked and strung on twigs."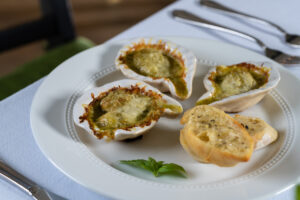 If oysters are on the menu for your Thanksgiving Day meal, consider the following wines to pair with them:
The Dog and Oyster's Pearl is a medium gold Vidal Blanc featuring fresh and complex aromas of citrus and lavender with subtle hints of jasmine. Crisp acidity and layers of grapefruit and thyme are evident, along with notes of linden. The finish is bright and clean, boasting bright grapefruit and toasted almond.
The high acidity, refreshing citrus, and slight saltiness of Albariño makes it a perfect pairing for raw oysters, because "What grows together, goes together." Try this dry white wine from Trail winery Jacey Vineyards.
A wine made for the Northern Neck of Virginia, Yeocomico White from Rivah Vineyards at the Grove is a complex blend of Vidal Blanc, Viognier, Symphony, Chardonel, and an off-dry Petit Manseng fermented on the skin and aged in stainless steel to bring out the tropical fruit overtones. The palate is further enhanced by floral notes with citrus zest.
Best Wines for a Vegan/Vegetarian Thanksgiving Dinner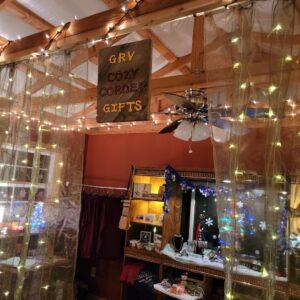 Just as with meat and fish, wine paired with vegetarian dishes should have a higher acidity than the food. Here are some suggestions for a meatless Thanksgiving dinner.
Tofurkey and acorn squash pair well with the elegant stainless steel- and American oak-aged Chardonnay from Caret Cellars. Creamy and rich, with apple blossom and pear aromas and a hint of butter, with balanced tannins and dryness.
Zinfandel possesses a richness that makes it a good match for hearty dishes, like vegetable stew, especially those with a hit of smoked chili. Check out Jacey Vineyards, which grows and produces its own Zinfandel.
The spicy aromas and peppery notes of French Cabernet Franc pair perfectly with traditional Thanksgiving sides, such as stuffing and candied yams. Try the version from the Trail's France-trained winemaker at Monroe Bay Winery.
If chocolate will be served for dessert, pick up a bottle of General's Ridge Vineyard's General's Last Call. This Ruby Port styled dessert wine is a blend of American Brandy and Chambourcin, with a full, rich mouthfeel, a nose of dark red fruits, and flavorful hints of plum. Sweet and warm on the finish.
Thanksgiving & Black Friday Long Weekend Getaway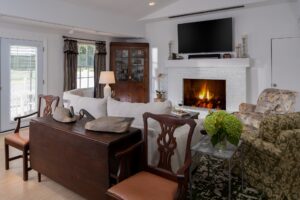 Escape the kitchen this year and spend the long Thanksgiving weekend being pampered at The Dog and Oyster's Hope & Glory Inn. With 13 guest rooms and private cottages, the whole family can gather. You'll even get a front row seat at the starting and finishing lines of the Town of Irvington's annual Turkey Trot, a 2-mile and 5-mile race that draws over 700 people!
Sipping wine while you shop sure beats muscling through crowded shopping malls. Several Trail wineries have gift shops onsite where you can purchase special wine gift packs, home decor, gift cards and more.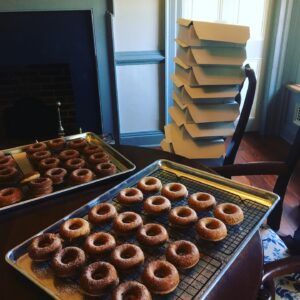 Inside the multi-room gift shop at Ingleside Vineyards, practically everything–home decor, holiday decorations, and much, much more–is for sale, even some of the furniture! Find wine related items and branded swag at General's Ridge Vineyard and Good Luck Cellars. Additionally, during special events on the Trail, such as the annual Holiday Sip & Shop (This year, Saturday, December 9.), you might vendors selling handcrafted items, jewelry, gourmet foods and more.
End the long Thanksgiving weekend with Sunday Brunch at Ditchley Cider Works, featuring Cider Mimosas, Apple Cider Donuts, and farm-fresh eggs, meats, and poultry.
Cheers!
Share This Post!