Learn more
Welcome to our newest members, Backporch Vineyard and Ditchley Cider Works! Please visit our COVID-19 page to view updates and current policies from all Trail wineries.
Trail Wineries
Nine premiere members located in Virginia's Chesapeake Bay wine region, which encompasses the Northern Neck and Middle Peninsula of Virginia.
Activities & Events
Tours & Tastings
Sample award-winning varietals, learn pairing tips, or enjoy tours of winemaking facilities. Bring a picnic and your friends. Days and time vary by winery (view their schedules). Also, check out our limited-edition Tasting Pass to enjoy a free tasting at each winery on the Trail!
Photo courtesy Stephanie Campbell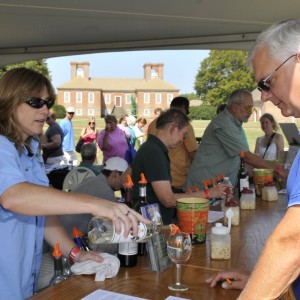 Upcoming Events
Join participating Trail members for a "Spring Oyster Celebration" and find out why Virginia is for lovers… of wine and oysters! Visit the Event Page to learn more and be sure to "Like" our Facebook page for updates.
Photo courtesy Stratford Hall