Monroe Bay Winery is a waterfront property near the town of Colonial Beach on part of the James Monroe Birthplace Farm land. The Tasting Room is located in a large strawbale barn made of stained glass wine bottle walls. Our location is perfect for events and weddings.
Wines Produced:
Boardwalk Cider, Cabernet Franc, Chambourcin, Chardonnay, Hard Apple Cider, Hopped Cider, Petit Verdot, Pumpkin Spice Cider, Rose, Sparkling Red Grape Juice, Sparkling White Grape Juice, Tramminette, Viognier
Group Policy:
Please contact us for groups over 10 or private events such as birthday parties, showers or wedding.
Food Available:
Customers may bring a picnic or snack and sometimes we have food trucks posted on the winery's Facebook Page.
Pet Policy:
We allow pets and have a lovely outside shaded area with Adirondack chairs to sit and enjoy the water breeze.
Popular winery events:
"A Brush with Wine" and other popular art classes (see NNArtists.com), Christmas Bazaar and other events.
Tasting Fee: $9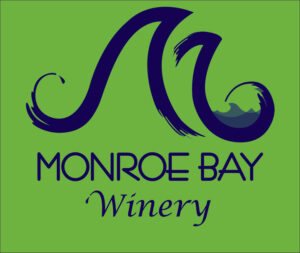 Contact
4786 James Monroe Highway
Colonial Beach, VA 22443
(804) 410-5628
Hours
Open April thru December
Friday: check Monroe Bay website
Saturday: 12-5pm
Sunday: 12-5pm