The Chesapeake Bay Wine Trail is located in Virginia's Tidewater Climate Region, along the Chesapeake Bay and its tributaries including the Rappahannock, Potomac, and Yeocomico Rivers. Keep cool while visiting Trail wineries by taking advantage of the opportunities summertime provides to enjoy watersports and other warm-weather fun.
AT THE WINERIES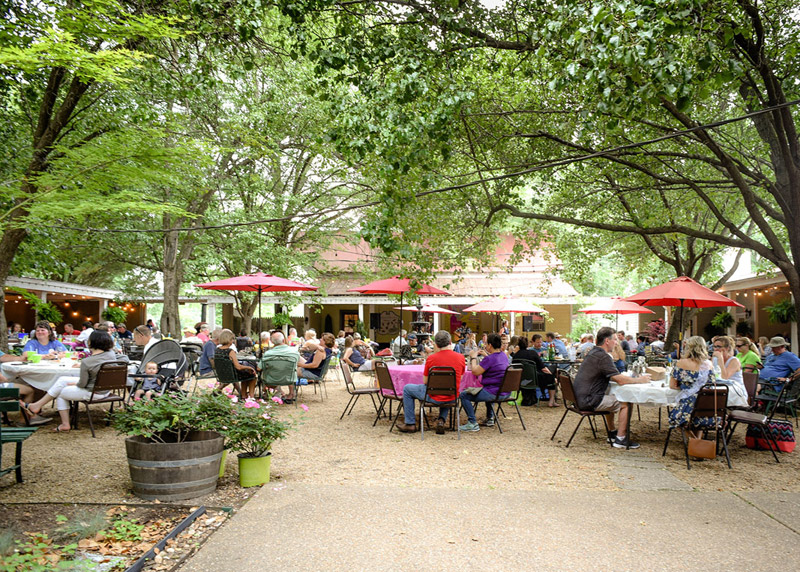 Indoors or out, Trail wineries keep guests cool! Sip inside in air conditioned tasting rooms or enjoy shady spots outdoors. Ingleside Vineyards has several indoor and outdoor seating areas, included a European-style courtyard tucked under a canopy of shade trees.
The vast wraparound porches at Caret Cellars and Good Luck Cellars shield guests from the sun. Ditchley Cider Works and The Dog and Oyster have sided tents and umbrella tables.
REFRESHING SUMMER TREATS
Slushies aren't just for kids! Grown-ups can imbibe on frozen wine slushies at General's Ridge Vineyard and Ingleside Vineyards or Bloody Mary Shots at The Dog and Oyster. For a new twist on oysters, try Dog and Oyster's Dessert Oysters, introduced by Chef Meseret Crockett, a native of Ethiopia, who infuses flavors from her homeland, such as the cold and sweet lime sorbet that prepares the palate for the fresh salinity and dill of the oysters.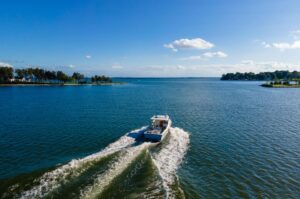 BOATING
Boat to the wineries! Several Trail members are located in boating communities, with their own private docks or nearby marinas where boat owners can drop anchor.
Jacey Vineyards is one of the few vineyards nationwide in which visitors can arrive by boat. The winery boasts seven docks on its own private cove on Mill Creek, a tributary just off of the Chesapeake Bay.
Sitting on the banks of the Yeocomico River at Kinsale, Rivah Vineyards at the Grove offers stunning views and a dock for shallow draft boats. For deeper and taller vessels, dockage is available just a half-mile walk from the winery (or staff will be happy to offer a ride!), as well as kayak rentals.
Don't own a boat? No worries! Nestled in the charming coastal town of Irvington, The Dog and Oyster provides charters and late afternoon cruises along Carter's Creek and the Rappahannock River aboard its Fortier 26 boat, True Love. Boat rentals, marinas and sailing lessons are also available nearby.
SWIMMING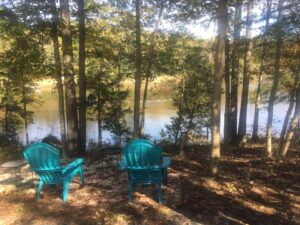 The second-longest public sand beach in the Commonwealth of Virginia just happens to be located in the same town as Trail winery Monroe Bay Winery: Colonial Beach. Several distinct beach areas stretch along the Potomac River for over two miles. The winery itself is situated along 400 feet of secluded and tranquil waterfront on Monroe Creek, just off the river.
For those who love saltwater, but aren't keen on sand, The Dog and Oyster has a saltwater pool available to guests of the winery's boutique inn, Hope & Glory. There's also a romantic outdoor bath located within the property's "secret garden".
KAYAKING, CANOEING & PADDLEBOARDING
In Kilmarnock, home to Trail members Ditchley Cider Works and Good Luck Cellars, is the 316-acre Dameron Marsh Natural Area Preserve. One of the most significant wetlands on the Chesapeake Bay for marsh-bird communities, this protected land area provides a designated "hand-carry" boat put-in site that accommodates kayaks, canoes and other small "car-top" vessels.
Located on Dividing Creek, a tributary of the Chesapeake Bay, Ditchley Cider Works also has a modest sand beach which provides access to protected waters for paddle boarding and kayaking.
Visit our Wineries page to learn more about these and other Trail members' and links to their websites and social media accounts.
Cheers to keeping cool this summer!
Share This Post!