Saturday, June 10, 2017  11am-4pm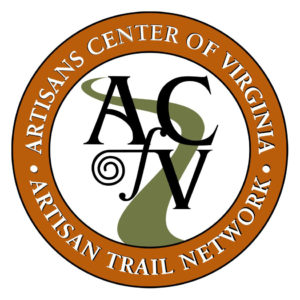 Celebrate a delightful summer afternoon of art and wine throughout our Wine Trail! Each participating winery will showcase one or more artisans from the Northern Neck Artisan Trail. The artists will be on hand to talk about their work and some may conduct demonstrations.
Arts on the Vine represents a perfect pairing of wine and art. The event is a joint collaboration between the Chesapeake Bay Wine Trail, the Northern Neck Artisan Trail and the Virginia Oyster Trail with the goal of bringing together the region's finest wines, arts and seafood.
PARTICIPATING WINERIES & ARTISANS (listed in alphabetical order):
Caret Cellars – 495 Meadow Landing Ln, Caret, VA 22436:  Caret Cellars will feature artisans from the upcoming Middle Peninsula artisan trail, including Panniers by Legault (basket maker) and Mac Wood (hand-crafted wooden spoons & cutting boards).
The Dog and Oyster Vineyard – 170 White Fences Dr, Irvington, VA 22480:  Herb Aman Photography (Photography of landscapes, wildlife and water scenes, many featuring life on the Chesapeake Bay); Talulah Design Studio (Handmade fine silver jewelry enhanced with 22k gold and semi-precious stones, with an emphasis on inspiration from the Northern Neck). Oysters will be available from Byrd's Seafood.
General's Ridge Vineyard – 1618 Weldons Rd, Hague, VA 22469:  Helen's Fine Arts Studio (Floral oil pastels and abstract acrylic paintings); Studio J & Two Rivers Art Workshops (Creator of fine art and jewelry with alcohol inks).
Good Luck Cellars – 1025 Good Luck Rd, Kilmarnock, VA 22482:  Heritage Arts Center at Rice's Hotel/Hughlett's Tavern (The home of four artisan guilds – see heritage artists including spinners, weavers and woodworkers demonstrating their skills). Oysters will be available from The Great Wicomico Oyster Co. (Virginia oyster farm focused on sustainability).
Ingleside Vineyards – 5872 Leedstown Rd, Oak Grove, VA 22443:  Burkes Fine Jewelers (A family-owned business specializing in nautical-inspired fine jewelry since 1969); Jarrett Thor Fine Arts (Gallery featuring an ever-changing variety of original paintings from 30+ regional artists. Doris Barbee will conduct a watercolor demo.). Oysters will be available from Denson's Grocery/R&B Oyster Bar (Family-owned gourmet market, restaurant and oyster bar).
Jacey Vineyards – 619 Train Ln, Heathsville, VA 22579:  B. Jones Studio (Purveyor of unique and quirky pottery); Nancy Jacey (Original artwork, prints and designer flags; Nancy will also conduct a painting demo).
Oak Crest Vineyard & Winery – 8215 Oak Crest Dr, King George, VA 24485:  Art of Glass (Colorful works in stained glass by Dorothy Brandts for that special gift or decorative use in the home); Petite Louisiane (The fine art of Dolores Flessner, featuring themes of local natures scenes, wildlife and equine action).
Vault Field Vineyards – 2953 Kings Mill Rd, Kinsale, VA 22488:  Locust Farm Windsors (18th & 19th Century Windsor-style furniture made using the same techniques as the originals).
Artisan placements are subject to change or additions. Be sure to like our Facebook page for updates related to the event!
Check out our limited-edition Tasting Passes to save on wine tastings throughout the trail.  Tasting passes will be available for sale at participating wineries while supplies last.
Want to make a weekend of it? Many members of the Northern Neck Artisan Trail will also be participating in the Open Door Tour event on Sunday, June 11.