Saturday, August 13, 2016  11am-4pm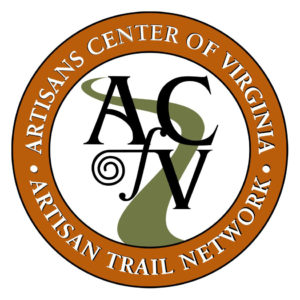 Celebrate a delightful summer afternoon of art and wine throughout the Trail! Each participating winery will showcase one or more artisans from the Northern Neck Artisan Trail. The artists will be on hand to talk about their work and some may conduct demonstrations.
Arts on the Vine represents a perfect pairing of wine and art. The event is a joint collaboration between the Chesapeake Bay Wine Trail and the Northern Neck Artisan Trail with the goal of bringing together the region's finest wines and arts.
PARTICIPATING WINERIES & ARTISANS (listed in alphabetical order):

Belle Mount Vineyards – 2570 Newland Rd, Warsaw, VA 22572:  Frank Rixey (Watercolor artist specializing in landscapes, local waterscenes, wildlife, old homes and people) [Additional artisans TBA]
Caret Cellars – 495 Meadow Landing Ln, Caret, VA 22436:  Locust Farm Windsors (18th & 19th Century Windsor-style furniture made using the same techniques as the originals); Westmoreland Berry Farm (A family-owned and operated farm which has been growing delicious berries and orchard fruits for more than 30 years)
The Dog and Oyster Vineyard – 170 White Fences Dr, Irvington, VA 22480:  Creative DeSIGNS of Virginia (Creative decals, signs, banners and more); Six Imposserous Things (imposserous adj. : a ridiculously made-up substitution for the word "impossible", which should never be said. Ever.); Talulah Design Studio (Handmade fine silver jewelry enhanced with 22k gold and semi-precious stones, with an emphasis on inspiration from the Northern Neck); Zekiah Glass (Stained glass studio offering weekend "Glass Getaways" with class and accommodations for 1-4 guests)
General's Ridge Vineyard – 1618 Weldons Rd, Hague, VA 22469:  Burkes Fine Jewelers (A family-owned business specializing in nautical-inspired fine jewelry since 1969); Petite Louisiane (The fine art of Dolores Flessner, featuring themes of local natures scenes, wildlife, horses in action and religious subjects)
Good Luck Cellars – 1025 Good Luck Rd, Kilmarnock, VA 22482:  Heritage Arts Center at Rice's Hotel/Hughlett's Tavern (The home of four artisan guilds – see spinners, weavers and woodworkers demonstrating their skills)
Ingleside Vineyards – 5872 Leedstown Rd, Oak Grove, VA 22443:  Denson's Grocery/R&B Oyster Bar (Family-owned gourmet market, restaurant and oyster bar); Helen's Fine Arts Studio (Floral oil pastels and abstract acrylic paintings); Jarrett Thor Fine Arts (Gallery featuring an ever-changing variety of original paintings from 30+ regional artists)
Jacey Vineyards – 619 Train Ln, Wicomico Church, VA 22579:  Allure Art Center (A multifaceted venue for Virginia area artists and artisans to gain exposure, network, collaborate and further their craft and in turn enhancing our community); Cathy's Unique Pursuits (Handcrafted bags, totes, purses and scarves)  [Jacey Vineyards will also be showing works by Nancy Jacey]
Oak Crest Vineyard & Winery – 8215 Oak Crest Dr, King George, VA 24485:  Art of Glass (Colorful works in stained glass for that special gift or decorative use in the home); The Oak Crest Vineyard & Winery Artisan Gift Shop (Three well-known artisans will be demonstrating their craft, including pottery by Daniel Christie, stained glass by Dorothy Brandts and painted gourd art by Gail Ratliffe)
Vault Field Vineyards – 2953 Kings Mill Rd, Kinsale, VA 22488:  Andrew Pitts – Furniture Maker (From his forest workshop, Andy creates quality contemporary hardwood furniture and finely crafted wooden objects); Ed Headley's Art (Acrylic paintings by local artist Ed Headley)
Artisan placements are subject to change. To learn more about these artisans, please visit the Northern Neck Artisan Trail website. Be sure to like our Facebook page for updates!